Dr Asaad Emami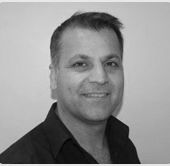 GDC NUMBER – 77705
"Big, beautiful smiles – that's what I like best about my job," says Asaad, who has been a dentist with Lodge Causeway Dental Centre since 2004. "Dental pain is horrible. If you've had it you'll know how desperate you are to get rid of it. So being the person who's able to take that pain away is a pretty good feeling."
Asaad carries out a complete range of dentistry work for his Bristol patients, and particularly enjoys cosmetic work. He knows why his (and every other Lodge Causeway dentist's) appointment book is so busy.
"I'm proud to say it's word of mouth," he says. You don't change your dentist very often. When you do you want to make the right choice. And when you ask local people which Bristol dentists they recommend, Lodge Causeway tends to crop up rather a lot!"
Call 0117 9586 878
We'd love to treat you and your family. To book an appointment please call us or complete the form below.