Miss Katherine Barnes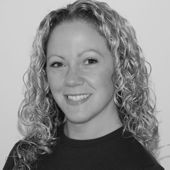 GDC NUMBER: 139506
"I enjoy being involved in good patient care," says Katherine, when asked why she's been with Lodge Causeway Dental Centre for over 10 years.
"I started as a trainee dental nurse in 2003, took the national examination in 2005 to qualify as a registered dental nurse, and then in 2011 I became assistant manager.
"I've always enjoyed being part of the team here – during my time I've worked with lots of the dentists, and I love the friendly atmosphere we've built up. I think that to anyone choosing us as their Bristol dental practice they'll notice the friendliness and the desire to help straightaway, but that welcome and approachability is backed up by lots of dental skill, experience and a commitment to the best standards of practice and hygiene."
Katherine continues to develop her skills and is one of Lodge Causeway's trained first aiders. In her spare time she enjoys spending time with family and friends.
Call 0117 9586 878
We'd love to treat you and your family. To book an appointment please call us or complete the form below.